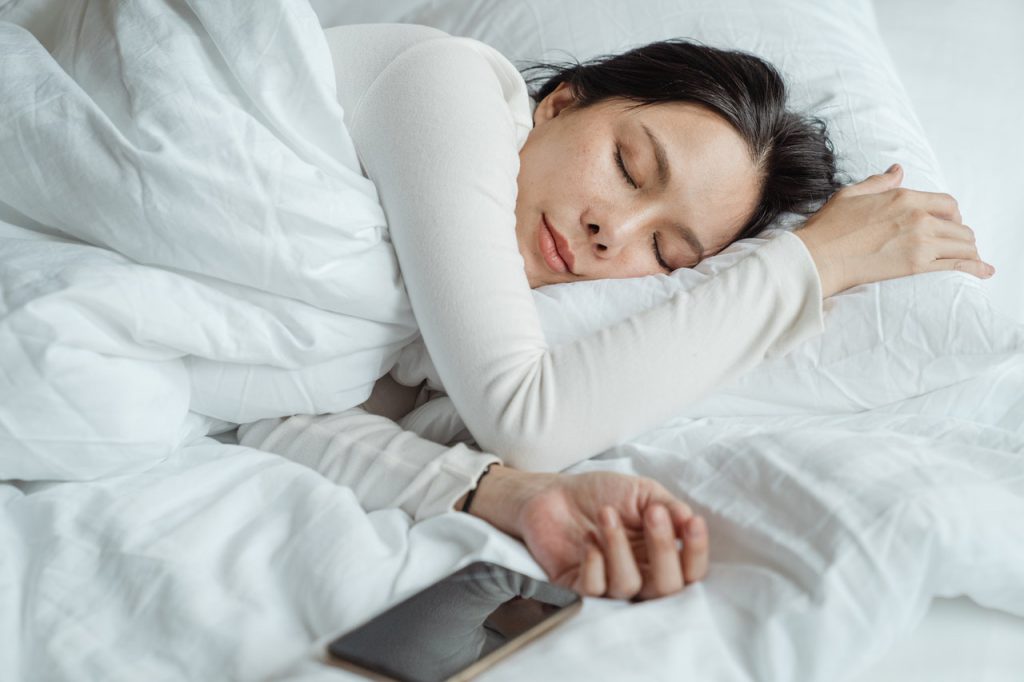 Heb jij ook weleens last om in slaap te vallen? Je bent niet de enige! Vele Nederlanders hebben slaapproblemen of vallen gewoon moeilijk in slaap. Dit terwijl slapen super belangrijk is voor onze gezondheid. Probeer daarom een goed bed te kopen op een boxspring aanbieding. Daarom heb ik besloten om een blog te schrijven met tips om makkelijker in slaap te vallen.
Zet je telefoon op vliegtuigstand
Ik zet altijd mijn telefoon op vliegtuigstand als ik ga slapen, want zo zal ik niet gestoord kunnen worden tijdens mijn slaap. Geen berichtgevingen of pushberichten dus!
Een ander voordeel hiervan is dat je telefoon niet in je ogen schijnt met dat felle licht, want daardoor zul je minder makkelijk slapen. Tenslotte zie je ook nog minder vaak de tijd. Als jouw wekker om zes uur gaat en je kijkt voor zes uur constant op je telefoon krijg je alleen maar meer stress en gedachtes. Hierdoor zul je minder makkelijk in slaap vallen.
Luister naar klassieke muziek
Uit studies is gebleken dat het kan helpen om naar rustige klassieke muziek te luisteren voordat je wilt gaan slapen. Vind je dit soort muziek echt verschrikkelijk dan is het natuurlijk geen optie, maar je zou dan eventueel nog naar andere rustige muziek kunnen luisteren. Muziek waarbij je lekker tot rust komt (geen hardcore of gangster rap dus) en even de zorgen van morgen kunt vergeten.
Visualisatie en meditatie
Zelf ben ik eerlijk gezegd niet zo van het mediteren en visualiseren, maar voor veel mensen helpt dit wel. Ademhalingsoefeningen kunnen ook van pas komen, als je bijvoorbeeld heel veel gedachtes hebt en je niet kunt stoppen met stressen over deze onderwerpen. Door dit soort oefeningen verleg je jouw gedachtes en probeer je wel tot rust te komen. Bij visualiseren kan je gaan denken aan een rustige en stille omgeving en zo proberen te ontspannen.

Een warm bad of een warme douche nemen
Ook veel mensen vinden het fijn om voor het slapen gaan even lekker warm te douchen of in bad te gaan. Door de warmte ontspannen ze helemaal en komen ze tot rust. Daarna kom je heerlijk tot rust dankzij een boxspring aanbieding. Persoonlijk ben ik minder fan van een bad, omdat dit niet duurzaam is, je verspilt namelijk enorm veel water. Een korte warme douche vind ik dan wel weer lekker en dan lekker m'n warme bedje in duiken en gaan slapen. Daarnaast heb ik het voordeel dat ik een enorm lekker bed heb, namelijk een elektrische boxspring!
Ga op tijd naar bed en creëer een fijne slaapsituatie
De bovenstaande tips kunnen jou hopelijk helpen om gemakkelijker in slaap te vallen. Daarnaast zou ik je willen adviseren om een goede slaapplek te creëren. Een fijne bed, wellicht is een boxspring wat voor jou en een slaapplek waar het donker is en waar geen geluidsoverlast is. Probeer eens wat dingen uit en kijk waardoor jij beter begint te slapen, want geloof me slapen is enorm belangrijk voor je gezondheid, dus neem het serieus!